Welcome CAS ONE Vs FIGURE to the SFR family!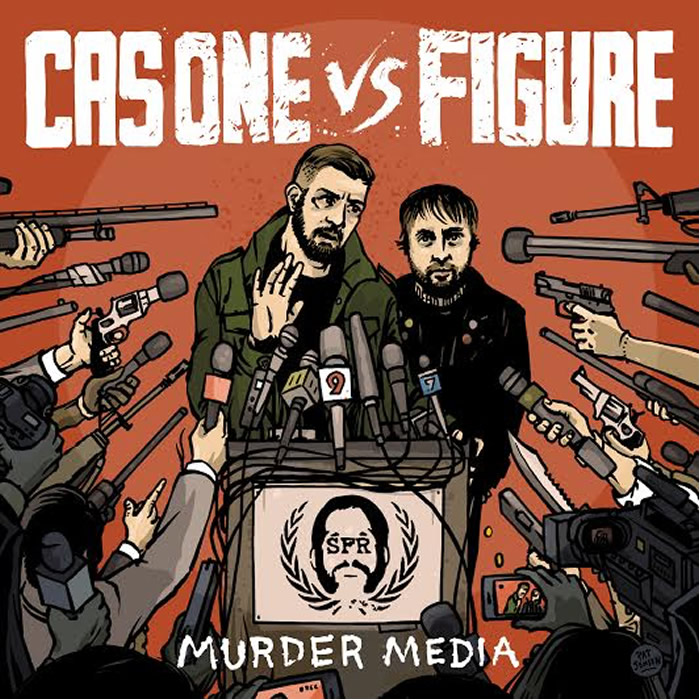 SFR is proud to welcome CAS ONE Vs FIGURE to the Strange Famous family!
Known individually throughout the independent music world for their ferocious talents in front of the mic and behind the boards, long-time collaborators Cas One (raps) and Figure (beats) have made their artistic union official and signed with Strange Famous Records for their first full-length group album, set to drop late in 2016.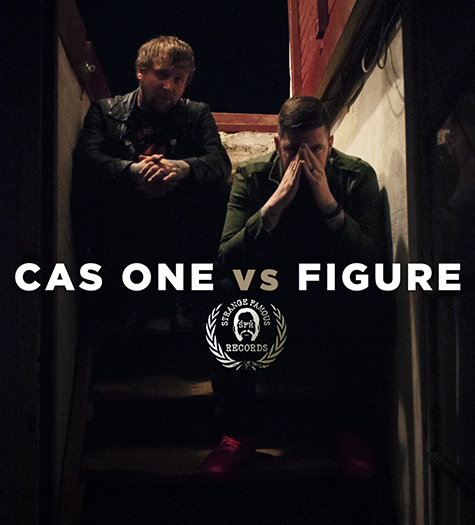 These monsters of the Midwest hail from the miniature metropolis of Evansville, Indiana, USA – not the first place on the map that leaps to mind when considering incubators for cutting-edge compositions in the indie rap and EDM worlds. Despite lacking the benefit of big-city support systems, both Cas and Figure have managed to build cult-like followings and gain national notice for their individual endeavors over the years.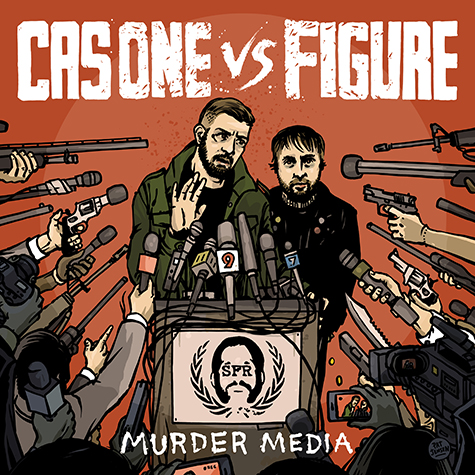 cover art by Pat Jensen
Their new single, "Murder Media", provides a taste of the meshed styles of the duo, melding their starkly individual styles into a complimentary blend of dark, kinetic sounds and bold, thoughtful wordplay.
Never hiding their fangs, they strive to distill the aggressive nature found in their acclaimed stage shows into their SFR debut, a record that maintains that same energy in your headphones.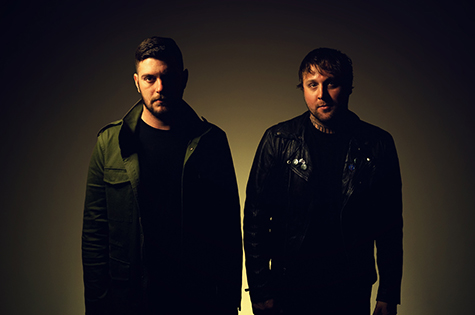 For those unfamiliar with the history of the pair: 
Cas One
 is best known for his stellar 2013 solo LP 
"The Monster & The Wishing Well"
, and respected by peers and fans alike for his passionate live performances. 
Figure
 has built a devoted following worldwide with his signature brand of bass-heavy music, touring the festival circuit and drawing an enormous fan base that bridges the EDM and hip hop communities. He has  released a popular multi-volume series of "Monsters" albums, which marry his love of the horror genre with his immense production skills, to massive critical acclaim.